Hawksview House
Hawksview House is a very special home combining every aspect of what makes living on Saba such an exceptional experience.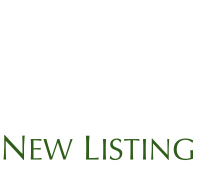 Located on Zions Hill, the house is a place of peace, solitude and splendor thoughtfully positioned to capture all the majestic milieu of the island. You are completely surrounded by beauty, both manmade and natural. Lush tropical vegetation covers the hills and valleys. The home's garden is a blanket of green and riotous color perfectly selected to look as if it had naturally sprung from nature.
The wide driveway, edged with a traditional Saban stone wall, winds its way to the house positioned at the edge of the cliff. The views are beyond stunning. Unfettered expanses of majestic clouds and sea spread before you like a magnificent painting. All around you is tropical foliage and Caribbean breezes.
Construction completed in 2013, this well built house adheres to traditional Saban vernacular; sensitively blending Old World Caribbean charm with modern construction and amenities. The exterior walls are white painted topped with a red zinc roof. Charming window shutters and classic Caribbean railings provide decorative details. The overall effect is clean lines blended with Saban beauty.
The exterior and interiors spaces flow seamlessly. Decking provides generous outdoor living space. At this altitude, the views are more spectacular than normal on Saba. The upper deck offers some of the most expansive vistas on island. It feels as if you are gazing into infinity. The lower tiled deck is a majestic perch for sipping morning coffee while watching the sunrise over the neighboring islands. It's gloriously inspiring.
Approximately 2,485 square feet, the interior is inviting and comfortable. The great room, dining area and large gourmet kitchen are open and welcoming. From sunrise to sunset, the vistas create a perfect backdrop to your day; you are never bored. The decks offer a beautiful open air living space for entertaining and create a lovely setting for parties that flow seamlessly from inside to outside. Or you can simply choose to be alone in total, poetic privacy.
Details:
4 Bedrooms
Provisions for air conditioning in all bedrooms
2 Baths featuring granite counters
9 Foot ceiling on entire main floor
5 Ceiling fans on main floor
Cistern Gallon Capacity
Approximately 2900 square meters of land insures total privacy