The Conchman's Cottage
Saba is one of the last authentic places on Earth. Quite untouched by time, yet very connected to the modern world.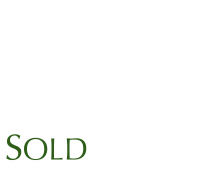 This visually and spiritually stunning island is that rare place that savors its history and preserves its glorious treasures, both manmade and natural, while embracing its idiosyncratic uniqueness. Such is the charm of the Conchman's Cottage, the home of the Conch Blower. Every day at 6 AM, like reliable old church bells, the Conch Blower fills the morning air with the unique, traditional sounds of the conch. And so begins the day from the porch of this little gem of a cottage.
Imbued with the charm of traditional Saban vernacular and blessed with incredible views, the cottage is an ideal entry into the easy flow of island life. Red zinc roof, white walls, pretty shutters outside combine with traditional high pitch ceilings and open concept living area floor plan inside. The two bedrooms and one bathroom sit off the main space. A second bathroom can be incorporated into the floor plan. Outside, the property is large enough to add an inviting spa pool. The overall attitude is pure Saba cottage charm. It's an untouched and inspiring palette awaiting a visionary who desires to create a unique island paradise.
The cottage's breezed filled hillside location, accessed by meandering steps, feels peaceful and cloistered. From the covered front porch, the exquisite views unfold before you; flowing over lush tropical greenery, the poetic red roofs and old pathways of historic Windwardside village and out to spectacular oceanscapes. You are far enough away to feel peaceful, yet just a short walk to the local bustle of the village. And while the new owner need not blow the conch, it just may be a tradition you wish to keep.