Rustige Dromen
True to its name, Dutch for "Relaxing Dreams", Rustige Dromen is a peaceful, serene and naturally stunning Saban property perfect for the discerning and visionary individual who desires to carve out a unique space of solitude with conservational ethic.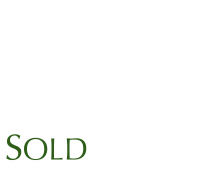 Although this gentle place seems remote, it is actually an easy walk along the well used Mount Scenery trail into the charming village of Windwardside or short walk to your car at the end of lovely Mountain Road. For the adventurous, one can also reverse the walk along Mount Scenery trail and ascend straight to the top of Mount Scenery or hike all the way to Troy Hill and the Queens Gardens Hotel. 
Off the grid living is easily doable on Saba. The island has existed peacefully "off the grid" well before it was a trend. It is one reason the island has not suffered overdevelopment. There is a strong respect on Saba for nature's beauty and the island's long heritage. An eco-friendly home in traditional Saban vernacular with red zinc roof, white clapboard or stone walls and charming green and white shutter would suit the property perfectly. Or opt for a more natural style that would blend seamlessly into the rainforest foliage. The property is so naturally beautiful, you almost need not landscape. The scene is filled with wild bromilliads, tropical trees and winding paths lined with massive displays of greenery and moss covered stones. It is truly a "relaxing dream" that is like stepping back in time, yet near life's amenities.  All you need is a desire to work in harmony with nature. Sabans are good at helping you do just that.
The property is 1020 square meters and priced at $43,000.