Scouts Place
LIVE YOUR TROPICAL DREAM! Rare opportunity to own a Caribbean boutique Hotel and Restaurant.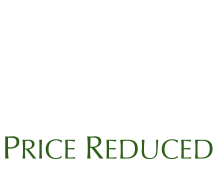 IF THE SABAN lifestyle appeals to you and your desire is to own a hospitality business on a tropical island, THIS is the place. Recently this fully operational business has come to market. Scout's Place, a Saban institution, is filled with a dynamic opportunity and the stuff of dreams. The views, so important on Saba, are spectacular and the location is perfect, right in the heart of a picturesque hillside village. Recently renovated, this landmark contains a well-established business to include a lovely 14 bedroom with en suite bath boutique hotel, popular restaurant and lively bar. The place even owns one of the major entertainment evenings on island, Sabaoke! Locals and visitors alike party and sing the night away. It is joyous, fun and quite renowned.
Located in the popular village of Windwardside, the tidy, low rise structure is pure Saban vernacular with native stone walls and paths plus touches of gingerbread trim. It radiates Caribbean charm. The brilliant and seemingly endless views flow from every room and space.
Scout's Place is move-in ready. The business has been meticulously maintained by its very professional German owners. Extra benefits include a newly signed 30 year lease (traditional on Saba), renovated restaurant and upgraded kitchen as well as renovated pool, rooms and patio (great place to sea gaze and relax). Scout's Place enjoys a 75% occupancy rate, with repeat guests, throughout the year. Open 365/24/7, the guests are predominately European, plus Americans and Canadians, booked primarily through relations with about 15 European tour operators. Saba is a mere 15 minutes from the international airport on St Maarten making it easy for Euro and North American guests to connect. Scout's Place comes fully staffed.
Saba is the answer with it's low key "private like" island ambiance as tourism and leisure markets become ever more congested and consumers ever more sophisticated. The realignment of the tourist industry is focusing away from the established overly populated destinations and seeking new trends for those with a vigorous thirst for new experiences with simpler pleasures in quieter, safer, more peaceful natural settings.
Live your dream. Scout's Place is waiting for you to make the place your own.