Scout's Cottage
An extraordinary jewel sits at the end of a quaint lane, as rare as a precious stone.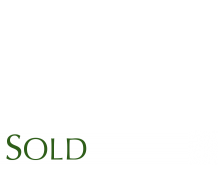 An extraordinary jewel sits at the end of a quaint lane, as rare as a precious stone.
Scout's Cottage has commanded a place in Saban legend since 1890 when Captain Thomas Hassell commissioned its construction. One of the most celebrated Saban cottages, Scout's Cottage has appeared in countless photographs (most photographed house on Saba) and paintings, during its 100+ years, depicting exceptional Saban architecture. Very few of these old and historic cottages remain on Saba. Although most buildings on Saba adhere to a strict historical vernacular, few are as important as Scout's Cottage. Rarer still is an offering like this. It is your unique opportunity to truly live the Caribbean Dream and "Up Grade to Simplicity"
Scout's Cottage retains much of its original design and construction serving as the base for the cottage's meticulous renovation. The restoration retains the classical style yet provides modern amenities. As you walk up the original, lichen-covered stone path, you are invited into the cottage's cool interior through an exceptional arched porch detailed with the island's fancy trim. The porch serves as a relaxing place to sit and reflect on the stunning views overlooking the Caribbean Sea and the historical village of The Windward Side (recommended for approval as a historically important site by The World Heritage Society)
 Lush, mature tropical gardens, nestled on 14,919 sq ft of land, surround the entire house showcasing the traditional whitewash walls, and red roof. Imagine a thick hedge of vibrant ginger embracing your home !
Each exterior door is embedded with stain glass, another Saban tradition. The doors open wide for easy access to perfect indoor/outdoor Caribbean living. The cottage's vintage wood floors with their rich patina contrast beautifully with the old stone terraces surrounding the cottage. These lovely spaces provide loads of outdoor living and dining spaces. The immaculate interior with its refreshing interior paint colors retains
Many of the original features including interior "curved" doors and the beautifully preserved stone hearth—a focal point in the updated, eat-in gourmet kitchen complete with stainless appliances. The cottage's rooms are spacious for cottage style living. The grand front hall is unusually large for this period and makes for lovely entertaining space. The two interior bedrooms share a modern bathroom that leads to an outdoor shower. A smaller cottage on the property can be converted into an office or additional guestroom. 
While Scout's Cottage offers wonderful privacy, it is also a short walk to the Windward Side's charming shops, food stores and lovely restaurants. This fairytale village is the most sought after location on Saba. The island's preservation efforts include placing all electrical lines underground. New European design post lighting will be installed in the village to complete the story book like atmosphere.
This beautiful cottage is entirely turn-key. It is offered fully furnished (including many antiques) and with a car for your trips around the island. What could provide more simplicity than a cottage that awaits only your toothbrush to make it your home!
Gallon Capacity of Cisterns -13,000
Vehicle  2004 (Ice Blue) Hyundai Getz
Landscape featuring –100 + year old varieties of: African Tulip, Avocado, Banana, Breadfruit, Bougainvilla, Croton, Elephant Ear, Fern, Ginger, Heliconia, Hibiscus, Mango, Orchids, and more!